Been Given a Settlement Agreement or Treated Unfairly?
Horizon Solicitors are employment law specialists, so you can trust us to support you if you have been given a settlement agreement or if you have been invited to have a protected or "without prejudice" conversation by your employer. You will have a dedicated named independent Solicitor who will complete your Agreement from start to finish.
FREE – Pay nothing – Our fees are fully recovered from your employer

We are on your side

Advice in plain English

We are here to support you

Over 20 Years of Experience & Negotiation

Fast & proactive service

 Get you the best deal

We are here for you
Alternatively, call our friendly team on:
01788 555 045
Contact us Today for FREE Advice &
Pay Absolutely Nothing if You Decide to use us!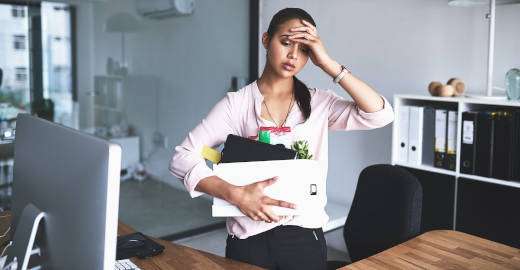 Protected Conversations and Settlement Agreements
Horizon can support you if you have been given a settlement agreement (they used to be called compromise agreements and some organisations still refer to them as this), are contemplating a settlement agreement or if you have been invited to have a protected / pre-termination or "without prejudice" conversation, or if you are proposing to do so.
Without Prejudice Conversations
The without prejudice rule is very similar to protected conversations, but it is broader in that it applies to any claims but narrower in that to be protected, there has to already be a dispute between you and your employer, which is quite a strict test, meaning that you have already brought a claim or might reasonably contemplate bringing a claim.
Both protected and without prejudice conversations can obviously present an advantage to you because they can help resolve the issue quickly by bringing matters to a head without you having to endure a formal capability, disciplinary or redundancy process.
It is however important (although not fatal) that you do not agree to anything in the meeting without having spoken to us first, since although not legally binding until we have signed your settlement agreement, you do not want to start negotiations on the wrong foot.
It is perfectly ok for you to listen to what the employer has to say and advise them that you will take that away to think about and you will need to seek legal advice. We are happy to negotiate from that point on your behalf.
We can support you however you feel comfortable, to ensure that you achieve the outcome that is right for you.
So these are conversations that are protected by law from being referred to in any future legal proceedings. However, this only applies to straight forward unfair dismissal claims (so does not include constructive dismissal, automatic unfair dismissal, breach of contract or any type of discrimination) and to be protected, the employer must make you a financial offer and must not have behaved improperly (for example is guilty of discrimination, bullying, harassment or has put you under undue pressure).
The scope of protected conversations is therefore very narrow and it is quite risky for an employer to use them because if not protected you can rely on them to prove that they wanted to dismiss you, but did not have a fair reason nor follow a fair procedure, or that their decision was a fait accompli !
The idea behind them is that it enables either you or the employer to attempt to draw a line under the relationship, speak candidly and freely about this in an effort to broker a severance package, which can then be drawn up into a settlement agreement.
We can advise you on any settlement agreement which your employer has asked you to sign. As this is a legally binding contract which severs the relationship with your employer by way of a clean break, it must include ALL of your entitlements, as there will be no going back for more ! It is a legal requirement that it is signed by a solicitor, to be enforceable, so you do need to consult with an expert employment law solicitor on the terms.
We will go through all the details of what has happened to get you to this point, explain what your potential causes of action / claims are, value them, then compare this to what is being offered. It may be that you have already decided to accept the offer and move on, however the offer may not present a good deal when considering the value of your potential claims.
We will always offset this against the risk of any litigation plus the timescale it could take to pursue your rights through the Tribunal compared to taking the employer's offer.
Horizon are skilled experienced negotiators and we will ensure that we get the best deal that is right for you.
The ACAS Code of Practice on Settlement Agreements recommends that employees should be given 10 calendar days after receipt of the written settlement agreement to take advice from a solicitor so do not delay in getting in touch.
As already referred to in our section on Ways of Working, it is common practice for your employer to pay a contribution to your legal fees in negotiating / signing the settlement agreement. We will undertake the work for an agreed fee. If the contribution does not cover this, we will negotiate this with your employer.
Look to the future and speak to Horizon.
Been given a settlement agreement
(compromise agreement)
or if you have been invited to have a protected conversation
Horizon Solicitors will support & represent you